Sewer Repair in Olympia, WA
We get it. You don't even think about your sewer unit there is a problem. And when a problem occurs, it's usually a big one! All About Rooter LLC has been fixing Olympia sewer problems for years. Each of our professional, Olympia sewer repair technician have at least 15 years of experience.
All About Rooter LLC has the skills and knowledge to take care of just about any type of sewer repair in Olympia Washington including: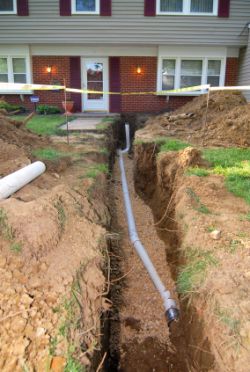 Clogged Sewer
Sewer Backup
Clogged Main
Sewer Line Troubleshooting
Thorough Olympia Repair
Our trusted Olympia sewer repair technicians will conduct a visual inspection and a video inspection when required, of your sewer line to determine the "root" of the problem. Next, we'll provide you with an assessment and a fair quote to perform the repairs. Your sewer problem will be fixed in no time, and you'll be back to happily ignoring your sewer! Satisfaction is always guaranteed.
---
Olympia Sewer Repairs at a Fair Price
Unlike most local Olympia Plumbers, All About Rooter LLC will not charge for your service call. If you are looking for an honest plumber in Olympia, you found him! Just call (253) 200-1643 for a fast, fair quote!
Just some of the benefits of calling All About Rooter LLC to handle your plumbing repair needs include:
No Additional Charges For Emergency Service
No Upcharge on Weekends and Holidays
Free Estimates
No Overtime Charges
---
Comprehensive Olympia Sewer Repair Services
Experts in Olympia sewer repairs, All About Rooter LLC works in all over Olympia and surrounding areas. Clogged lines lead to overflowing sinks and toilets and unhealthy, unhappy working and living environments. We unclog sewer lines, and sewer mains, conduct video inspections and prevent or remediate sewer backup in Olympia homes and businesses.
A sampling of the establishments we serve includes:
Homes
Condos
Apartments
Restaurants
Office Complexes
Commercial Buildings
and more! Just call (253) 200-1643 for a sewer repair estimate.
---
WHAT CUSTOMERS ARE SAYING:
"Jose called me within minutes of my requesting service through home advisor and said he could come the next morning. He was prompt, courteous, and professional, a joy to work with. When he arrived he gave me an estimate based on his initial assessment of the problem. The price was extremely reasonable compared to MANY other plumbers I have worked with in the past. The clog was so compacted from too much food forced down the garbage disposal that eventually Jose had to go under the house and cut and replace a 7ft pipe. He thoroughly explained the extent of the problem and when he was finished replacing the pipe, he used a special camera that showed us how the water now flowed properly. I will hire him again for any future plumbing issues. I highly recommend him for any plumbing services you may have."
Lenore G., Drain Cleaning in Olympia, WA
---
"Professional, friendly, and efficient. Cost was reasonable. We had an emergency situation and they complied with our short-term appointment. They did need to come back out and re-tighten a couple of fittings, but the quality of work was good."
Francis M., Emergency Plumbing in Olympia, WA
---
"Very timely and effecient."
Plumbing in Olympia, WA
---
5★★★★★ - "Jose came out at 7pm after already working a full day and stayed until midnight to fix our clogged septic line. He did everything he could but finally had to dig 3 feet down and 3 feet across in hard-pan to cut and clean out a section of pipe that had been improperly repaired in the past. My family thanks him and we highly recommend his work to anyone. He has skill and integrity."
Scott Newbern in Eatonville, WA
---
Call for an Estimate
---