Piping in Olympia, WA
Looking for a Plumber to work on your Olympia Pipes?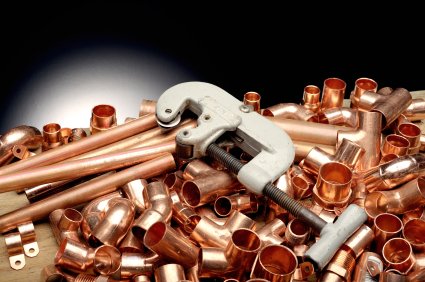 We've been fixing Olympia Washington's piping systems for 19 years. It's a potentially dangerous job that requires the skilled hands of a professional ... which is why you should call All About Rooter LLC!
There are many piping problems that require emergency service. For urgent piping repairs in Olympia WA, we'll meet you anywhere in town at any time of day. If you've noticed that your sink or bathtub doesn't have the same water pressure it usually does, you probably have a leak in your pipes. If you notice this, do not wait any longer to call an Olympia piping specialist. The longer you wait, the worse the problem will get. Call All About Rooter LLC 24/7, and we'll help you avoid costly repairs and damage to your home caused by leaky pipes.
Call (253) 200-1643 immediately if you start to notice brown water coming out of your kitchen sink. Don't drink it! It could contain rust, dirt and minerals. The Olympia piping experts at All About Rooter LLC will be able to use their years of expertise to diagnose the problem, and we'll be done and out the door as soon as possible.
We can also make any piping system in Olympia more efficient and eco-friendly. One way we do this is by insulating your pipes. With insulated pipes, the hot water traveling through them will stay hotter longer, using less energy and saving you money. If you don't like your energy bills, just call All About Rooter LLC and ask what we can do!
With our round-the-clock availability and commitment to improving our customers' piping systems with our fast and friendly service, we can help you solve any piping problem. When you think piping in Olympia Washington, think All About Rooter LLC!
---
WHAT CUSTOMERS ARE SAYING:
"Jose called me within minutes of my requesting service through home advisor and said he could come the next morning. He was prompt, courteous, and professional, a joy to work with. When he arrived he gave me an estimate based on his initial assessment of the problem. The price was extremely reasonable compared to MANY other plumbers I have worked with in the past. The clog was so compacted from too much food forced down the garbage disposal that eventually Jose had to go under the house and cut and replace a 7ft pipe. He thoroughly explained the extent of the problem and when he was finished replacing the pipe, he used a special camera that showed us how the water now flowed properly. I will hire him again for any future plumbing issues. I highly recommend him for any plumbing services you may have."
Lenore G., Drain Cleaning in Olympia, WA
---
"Professional, friendly, and efficient. Cost was reasonable. We had an emergency situation and they complied with our short-term appointment. They did need to come back out and re-tighten a couple of fittings, but the quality of work was good."
Francis M., Emergency Plumbing in Olympia, WA
---
"Very timely and effecient."
Plumbing in Olympia, WA
---
5 ★★★★★ - "10-28-16 Showers and toilets backed up. Jose said he would come out and called saying he would be there in 20 minutes. He was. Jose knew from experience where the plug would be, and where he had to dig for the outflow pipe (there was no riser). He found it where he said, dug, ran a power hose up the pipe and brought out some small roots, enough to stop paper. Jose then put a camera up the pipe and showed me all clear. He gave me a fair price and very proud of his ownership of the business. All equipment was clean and he wore a uniform of matching shirt, pants and hat with this business logo and name. Jose is now our go to person for drain issues, and recommended risers for easier cleaning."
Dave Manger in Graham, WA
---
Call for an Estimate
---