Dishwasher Plumbing in Olympia, WA
Your Olympia Washington Dishwasher Plumbing in need of service?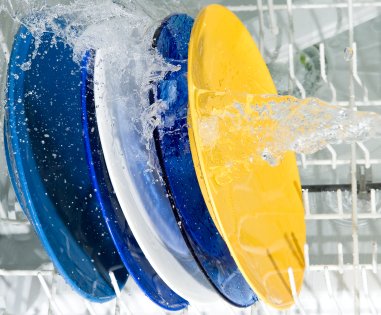 For 19 years, All About Rooter LLC has been installing and repairing dishwashers in Olympia WA. We're happy to service Olympia dishwashers, and there's no place we would rather do business.
Whatever your dishwasher's problem, whether a food disposal stoppage or a broken water-inlet valve, we waste no time in pinpointing the problem and solving it on the spot. All About Rooter LLC's years of expertise mean that we've seen every dishwasher problem in the book. We're confident that we can repair any dishwasher in Olympia.
If your Olympia dishwasher isn't getting the job done, it might be because it's washing your dishes with dirty water from the sink. This is because water from the sink and dishwasher all goes through the same drain. If this drain becomes clogged, backed up water from the sink will start finding its way into the dishwasher. Call All About Rooter LLC anytime to avoid the backup of dirty water into your Olympia dishwasher.
With the hectic lives we lead in Olympia, the last thing you need is a broken dishwasher. Those dishes can pile up in your sink, leaving you with just another mess to clean up. That's why All About Rooter LLC is always available to work on dishwashers in Olympia, night or day. As soon as your dishwasher starts acting up, call us at (253) 200-1643 and let us fix the problem before it becomes too much to handle!
Call (253) 200-1643 any time for a free quote. Find out why we're the go-to Olympia WA dishwasher experts!
---
WHAT CUSTOMERS ARE SAYING:
"Jose called me within minutes of my requesting service through home advisor and said he could come the next morning. He was prompt, courteous, and professional, a joy to work with. When he arrived he gave me an estimate based on his initial assessment of the problem. The price was extremely reasonable compared to MANY other plumbers I have worked with in the past. The clog was so compacted from too much food forced down the garbage disposal that eventually Jose had to go under the house and cut and replace a 7ft pipe. He thoroughly explained the extent of the problem and when he was finished replacing the pipe, he used a special camera that showed us how the water now flowed properly. I will hire him again for any future plumbing issues. I highly recommend him for any plumbing services you may have."
Lenore G., Drain Cleaning in Olympia, WA
---
"Professional, friendly, and efficient. Cost was reasonable. We had an emergency situation and they complied with our short-term appointment. They did need to come back out and re-tighten a couple of fittings, but the quality of work was good."
Francis M., Emergency Plumbing in Olympia, WA
---
"Very timely and effecient."
Plumbing in Olympia, WA
---
5★★★★★ - "We had a very positive experience with All About Rooter. Our tub faucet developed a major leak & we were able to schedule an appointment in a very reasonable time. Jose was very knowledgable. He quickly figured out the problem & fixed it. The cost was very honest & reasonable. If we need a plumber in the future we will call All About Rooter again. Highly recommended."
JMH in Spanaway, WA
---
Call for an Estimate
---