Water Heater in Graham, WA 98338
Does your Graham Water Heater need Repair, Replacement or Installation?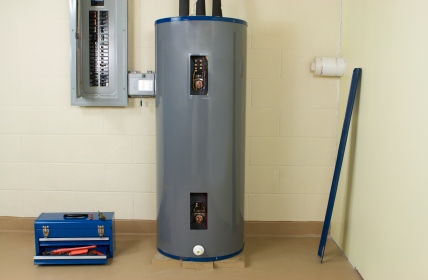 With so many companies offering to fix your water heater in Graham Washington, it can be hard to make a decision. If you choose All About Rooter LLC, you can rest assured that you're trusting the job to competent professionals. We've been servicing water heaters in Graham for 19 years.
Let All About Rooter LLC be your first name in Graham water heater repair, day or night. Don't let your water heater woes stop you from getting a shower before work, or taking that relaxing bath at night. Call (253) 200-1643 anytime your water heater needs work.
All About Rooter LLC been servicing water heaters in Graham for 19 years, so it doesn't take us long to pinpoint the problem and fix it. Sediment buildup is a common cause of many water heater problems, especially if you have hard water. It can cause the water heater to make loud popping noises, or give your water a foul "rotten egg" smell. If your water doesn't get hot, or takes too long to get hot, there's most likely a problem with your gas burner or electric heating element.
We didn't get to where we are today by cutting corners. We understand how important your water heater is to you. Without it, you can't bathe, wash dishes or do laundry. You can count on All About Rooter LLC to treat your water heater like it's our own. Don't take our word for it, just ask our many satisfied customers in the Graham area.
With our years of experience repairing water heaters in Graham WA, you can depend on us to get the job done right. When your water heater is up and running again, you'll be glad you called All About Rooter LLC to do the job. For your free quote, call us at (253) 200-1643 today!
---
WHAT CUSTOMERS ARE SAYING:
5 ★★★★★ - "10-28-16 Showers and toilets backed up. Jose said he would come out and called saying he would be there in 20 minutes. He was. Jose knew from experience where the plug would be, and where he had to dig for the outflow pipe (there was no riser). He found it where he said, dug, ran a power hose up the pipe and brought out some small roots, enough to stop paper. Jose then put a camera up the pipe and showed me all clear. He gave me a fair price and very proud of his ownership of the business. All equipment was clean and he wore a uniform of matching shirt, pants and hat with this business logo and name. Jose is now our go to person for drain issues, and recommended risers for easier cleaning."
Dave Manger in Graham, WA
---
"My pressure regulator valve needed replacment. Jose responded to the request within a couple minutes of posting and had it replaced the next morning. Quick service, very friendly and professional."
Randy A., Repair Main Water Pipe in Graham, WA
---
"Contacted through Home Advisor and he was here 2 hours later. Hired him to replace old water heater. Very professional, friendly. I will definitely use him again and happy to give referrals. Extremely impressed."
Beky B., Replace Water Heater in Tacoma, WA
---
"Submitted HomeAdvisor Post on the morning of June 1st for a water heater replacement. Jose contacted me by phone almost immediately afterwards. He responded to my home a few hours later on the same day, gave me an estimate, and was out the next morning to do the install. Finished the install in a few hours. Had hot water shortly thereafter. Install looks great. Would recommend his services."
Kenneth D., Water Heater Replacement in Roy, WA
---
Call for an Estimate
---