Faucet Repair in Tacoma, WA
Do your Tacoma Faucets need Repair, Replacement, or Installation?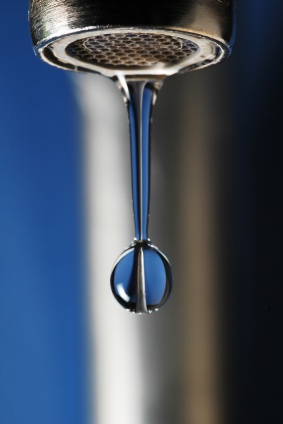 At All About Rooter LLC, we have a proud history of servicing faucets in Tacoma Washington for 19 years, and we have no plans of stopping. With our all-day availability, knowledgeable staff, and fast service, it's easy to see why we're the first name in Tacoma faucets!
Do you just need to touch up your shutoff valve to prevent leaks? Or would you rather install a disc-style faucet to make leaks a thing of the past? Whether it's repair or installation, we do everything related to faucets in Tacoma. With our busy Tacoma lives, we can't afford to be without working faucets. This is why you can call us at (253) 200-1643, any time of day!
With all the years we've been in business, we can always tell what's wrong with faucets in Tacoma. We've spent a lot of time learning our trade throughout Tacoma, so it doesn't take us long to determine if your problem is in the valves, knobs, or pipes behind the faucet.
We provide speedy service to all faucets in Tacoma. If you've got a leak in your faucet, you could be wasting hundreds of gallons of water every month. Every second matters! This is why we pride ourselves on getting the job done as soon as possible.
We're happy to drive to any neighborhood in Tacoma to fix or install faucets. Call (253) 200-1643 today to find out why so many people rely on us for faucets in Tacoma WA!
---
WHAT CUSTOMERS ARE SAYING:
"Repaired a Tub Faucet that another plumbing company refused unless I pay for new plumbing. Completed the project in a reasonable time. Would recommend this person to all my friends."
Curtiss K., Faucet Repair in Tacoma, WA
---
5 ★★★★★ - "Quick response to our call---same afternoon. Very efficient. Identified the problem, discussed options and costs, and proceeded with the more conservative fix (consistent with our choice), explaining that if the same problem occurred again, then we should ask to have a new cartridge put in. When adjusting for water pressure, he opened the walk-in shower and adjusted the shower head toward the back wall so that the burst of pressure would not cause the spray to come onto the floor!! Jose was the epitome of professionalism and the charges were very reasonable. Have recommended him to others already."
Margo H. in Tacoma, WA
---
"I was happy they finish the project in a day, they stayed late just to finish a very hard install, Thank you!"
Ginger J., Piping in Tacoma, WA
---
"Contacted through Home Advisor and he was here 2 hours later. Hired him to replace old water heater. Very professional, friendly. I will definitely use him again and happy to give referrals. Extremely impressed."
Beky B., Replace Water Heater in Tacoma, WA
---
Call for an Estimate
---