Clogged Drain in Tacoma, WA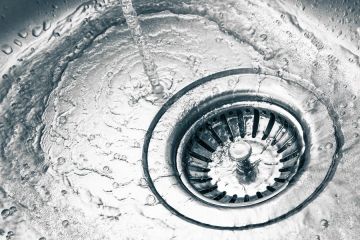 Are your drains clogged in your Tacoma home or business? Are your pipes draining slower than normal lately? It may be time to call the Tacoma drain cleaning specialists at All About Rooter LLC. Our trusted technicians have been unclogging drains in Tacoma Washington homes and businesses since 1998, and we'd be happy to serve you. Our plumbing contractors knowledgeable and efficient and we're confident you'll find our prices to be fair. Call All About Rooter LLC today for a free estimate to unclog your drains in Tacoma.
---
Call for a free quote
---
Reasons for Clogged Drains in Tacoma?
There are several reasons why your drains in Tacoma become clogged. The first issue is that there are quite a few older homes and corporate buildings in the area and pipes do corrode over time. Your Tacoma plumbing professional from All About Rooter LLC will inspect those pipes to ensure that they are not impeding your drainage. If no issue is found with the pipe itself, then we've got to look at what's going down the pipe. Pipes are made to drain water. Any other items are could potentially clog the drain. Kitchen sink pipes and drains often endure a lot of abuse from things like cooking grease and food remains. Over time, without regular maintenance, kitchen sinks can become clogged with these items. Bathroom drains are exposed to a multitude of personal care products and of course, human hair. The combination of soap residue and accumulation of hair can be particularly effective in clogging your bathroom drains in Tacoma!
How to Avoid Clogged Drains
To avoid kitchen drain blockage, scrap food off plates before rinsing them in the sink
Utilize a strainer in your sinks and tub basins to catch food products and hair
Before turning on a garbage disposal, run cold water
Before turning off a garbage disposal, urn water through for several seconds
Never put cooking grease down the sink; rather, let it harden at room temperature and throw in the trash
Why Call All About Rooter LLC To Unclog Your Tacoma Drain?
Simple appointment scheduling: We'll arrive promptly to assess your drain problem
Free, fair quotes: We'll provide a written, reasonable estimate
Efficient service: In most cases, or techs will have the necessary parts and equipment to unclog your drain on the spot
Trustworthy employees: All of our plumbers are properly vetted and thoroughly trained
Call All About Rooter LLC today for a free Tacoma drain cleaning quote and find out why were the area's trusted plumbing contractor!: (253) 200-1643
---
WHAT CUSTOMERS ARE SAYING:
5 ★★★★★ - "Quick response to our call---same afternoon. Very efficient. Identified the problem, discussed options and costs, and proceeded with the more conservative fix (consistent with our choice), explaining that if the same problem occurred again, then we should ask to have a new cartridge put in. When adjusting for water pressure, he opened the walk-in shower and adjusted the shower head toward the back wall so that the burst of pressure would not cause the spray to come onto the floor!! Jose was the epitome of professionalism and the charges were very reasonable. Have recommended him to others already."
Margo H. in Tacoma, WA
---
"I was happy they finish the project in a day, they stayed late just to finish a very hard install, Thank you!"
Ginger J., Piping in Tacoma, WA
---
"Contacted through Home Advisor and he was here 2 hours later. Hired him to replace old water heater. Very professional, friendly. I will definitely use him again and happy to give referrals. Extremely impressed."
Beky B., Replace Water Heater in Tacoma, WA
---
"Jose' was fast and efficient. Would use this company again."
Sid C., Drain Cleaning in Tacoma, WA
---
Call for an Estimate
---