Faucet Repair in Spanaway, WA 98387
Do your Spanaway Faucets need Repair, Replacement, or Installation?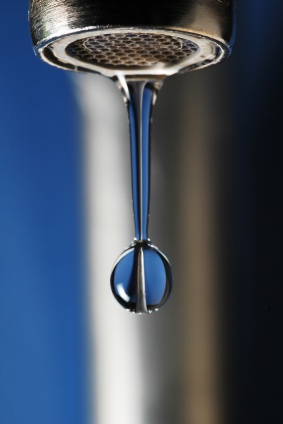 At All About Rooter LLC, we have a proud history of servicing faucets in Spanaway Washington for 19 years, and we have no plans of stopping. With our all-day availability, knowledgeable staff, and fast service, it's easy to see why we're the first name in Spanaway faucets!
Do you just need to touch up your shutoff valve to prevent leaks? Or would you rather install a disc-style faucet to make leaks a thing of the past? Whether it's repair or installation, we do everything related to faucets in Spanaway. With our busy Spanaway lives, we can't afford to be without working faucets. This is why you can call us at (253) 200-1643, any time of day!
With all the years we've been in business, we can always tell what's wrong with faucets in Spanaway. We've spent a lot of time learning our trade throughout Spanaway, so it doesn't take us long to determine if your problem is in the valves, knobs, or pipes behind the faucet.
We provide speedy service to all faucets in Spanaway. If you've got a leak in your faucet, you could be wasting hundreds of gallons of water every month. Every second matters! This is why we pride ourselves on getting the job done as soon as possible.
We're happy to drive to any neighborhood in Spanaway to fix or install faucets. Call (253) 200-1643 today to find out why so many people rely on us for faucets in Spanaway WA!
---
WHAT CUSTOMERS ARE SAYING:
5★★★★★ - "We had a very positive experience with All About Rooter. Our tub faucet developed a major leak & we were able to schedule an appointment in a very reasonable time. Jose was very knowledgable. He quickly figured out the problem & fixed it. The cost was very honest & reasonable. If we need a plumber in the future we will call All About Rooter again. Highly recommended."
JMH in Spanaway, WA
---
5★★★★★ - "Hard worker who knows what to do. Very professional and efficient! He explained the problems and fixed up right away He fixed our outside leaked faucet!! Highly recommended!! Jose, Thank you so much for the great work you did for me!"
Gina in Spanaway, WA
---
5★★★★★ - "Called for same-day service for a broken shower/bath faucet. After a busy day Jose came at 5:00 pm and fixed our faucet in a timely and professional manner."
Anonymous in Spanaway, WA
---
5★★★★★ - "Our experience with All About Rooter and Jose could not have been better. Jose came out to our house within 24 hours of me giving him a call. He immediately went to work. Found my issue to the full stoppage of sewer in my house, foresight was a 5 foot long root in my pipes. Jose gave me a reasonable quote and stuck as close to it as he could knowing money is tight. He had the whole job down in a day basically. The longest part was waiting for the city to approve everything since he had to replace about 5 foot of PVC pipe 7 feet beneath my drive way. After everything was said and done, my drive was patched and I could use water in the house we purchased. Fun fact, I called Jose on a Sunday panicking about a water leak and he was ready to come Monday morning. Luckily we got it figured out before then. Jose and All About Rooter will not let you down."
KEVIN ONEILL in Spanaway, WA
---
Call for an Estimate
---