Drain Cleaning in Spanaway, WA 98387
$50 Off Drain Cleaning Services
Expires 11/31/14
Look No Further For Drain Cleaning In Spanaway!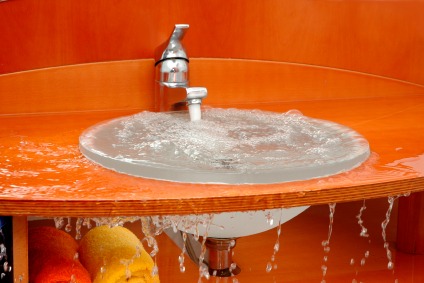 Is your toilet acting up? Is your kitchen or bathroom sink flooding with water that won't go away? Whatever your problem, if you need drain cleaning in Spanaway Washington, All About Rooter LLC can do it. For 19 years, we have been hard at work building our reputation as one of the top companies providing drain cleaning in Spanaway.
There are a lot of companies who do Spanaway drain cleaning, but only All About Rooter LLC offers our unique brand of in-depth knowledge and friendly service. With All About Rooter LLC's years of experience serving Spanaway, we can resolve any problem you may be having with the pipes in your toilet, shower, bathroom sink, kitchen sink or washing machine.
No two pipes are the same. For instance, if you live in an older Spanaway home, you're likely to have iron pipes, which often clog due to mineral buildup. At All About Rooter LLC, we can adapt our services to meet the drain cleaning needs of any Spanaway home. Call (253) 200-1643 and tell us your problem, and we can discuss your individual needs.
All About Rooter LLC has experience working with every variety of pipe that might require drain cleaning in Spanaway. Different kinds of pipes may be used throughout your house. You may have PVC pipes throughout your house, but not in your kitchen sink or shower. This is because they can't be used with hot water.
Whether you need drain cleaning in your kitchen, bathroom or laundry room, All About Rooter LLC can be your one stop for drain cleaning in Spanaway WA. Call (253) 200-1643 today to take advantage of our years of experience with Spanaway drain cleaning!
---
WHAT CUSTOMERS ARE SAYING:
5★★★★★ - "We had a very positive experience with All About Rooter. Our tub faucet developed a major leak & we were able to schedule an appointment in a very reasonable time. Jose was very knowledgable. He quickly figured out the problem & fixed it. The cost was very honest & reasonable. If we need a plumber in the future we will call All About Rooter again. Highly recommended."
JMH in Spanaway, WA
---
5★★★★★ - "Our experience with All About Rooter and Jose could not have been better. Jose came out to our house within 24 hours of me giving him a call. He immediately went to work. Found my issue to the full stoppage of sewer in my house, foresight was a 5 foot long root in my pipes. Jose gave me a reasonable quote and stuck as close to it as he could knowing money is tight. He had the whole job down in a day basically. The longest part was waiting for the city to approve everything since he had to replace about 5 foot of PVC pipe 7 feet beneath my drive way. After everything was said and done, my drive was patched and I could use water in the house we purchased. Fun fact, I called Jose on a Sunday panicking about a water leak and he was ready to come Monday morning. Luckily we got it figured out before then. Jose and All About Rooter will not let you down."
KEVIN ONEILL in Spanaway, WA
---
5★★★★★ - "Hard worker who knows what to do. Very professional and efficient! He explained the problems and fixed up right away He fixed our outside leaked faucet!! Highly recommended!! Jose, Thank you so much for the great work you did for me!"
Gina in Spanaway, WA
---
5★★★★★ - "Called for same-day service for a broken shower/bath faucet. After a busy day Jose came at 5:00 pm and fixed our faucet in a timely and professional manner."
Anonymous in Spanaway, WA
---
Call for an Estimate
---