Clogged Drain in Pacific, WA 98047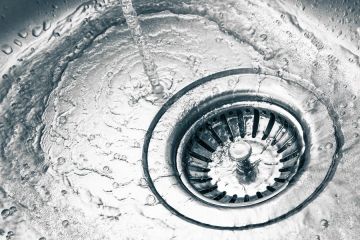 Are your drains clogged in your Pacific home or business? Are your pipes draining slower than normal lately? It may be time to call the Pacific drain cleaning specialists at All About Rooter LLC. Our trusted technicians have been unclogging drains in Pacific Washington homes and businesses since 1998, and we'd be happy to serve you. Our plumbing contractors knowledgeable and efficient and we're confident you'll find our prices to be fair. Call All About Rooter LLC today for a free estimate to unclog your drains in Pacific.
---
Call for a free quote
---
Reasons for Clogged Drains in Pacific?
There are several reasons why your drains in Pacific become clogged. The first issue is that there are quite a few older homes and corporate buildings in the area and pipes do corrode over time. Your Pacific plumbing professional from All About Rooter LLC will inspect those pipes to ensure that they are not impeding your drainage. If no issue is found with the pipe itself, then we've got to look at what's going down the pipe. Pipes are made to drain water. Any other items are could potentially clog the drain. Kitchen sink pipes and drains often endure a lot of abuse from things like cooking grease and food remains. Over time, without regular maintenance, kitchen sinks can become clogged with these items. Bathroom drains are exposed to a multitude of personal care products and of course, human hair. The combination of soap residue and accumulation of hair can be particularly effective in clogging your bathroom drains in Pacific!
How to Avoid Clogged Drains
To avoid kitchen drain blockage, scrap food off plates before rinsing them in the sink
Utilize a strainer in your sinks and tub basins to catch food products and hair
Before turning on a garbage disposal, run cold water
Before turning off a garbage disposal, urn water through for several seconds
Never put cooking grease down the sink; rather, let it harden at room temperature and throw in the trash
Why Call All About Rooter LLC To Unclog Your Pacific Drain?
Simple appointment scheduling: We'll arrive promptly to assess your drain problem
Free, fair quotes: We'll provide a written, reasonable estimate
Efficient service: In most cases, or techs will have the necessary parts and equipment to unclog your drain on the spot
Trustworthy employees: All of our plumbers are properly vetted and thoroughly trained
Call All About Rooter LLC today for a free Pacific drain cleaning quote and find out why were the area's trusted plumbing contractor!: (253) 200-1643
---
WHAT CUSTOMERS ARE SAYING:
5★★★★★ - "We had a very positive experience with All About Rooter. Our tub faucet developed a major leak & we were able to schedule an appointment in a very reasonable time. Jose was very knowledgable. He quickly figured out the problem & fixed it. The cost was very honest & reasonable. If we need a plumber in the future we will call All About Rooter again. Highly recommended."
JMH in Spanaway, WA
---
5★★★★★ - "Jose came out at 7pm after already working a full day and stayed until midnight to fix our clogged septic line. He did everything he could but finally had to dig 3 feet down and 3 feet across in hard-pan to cut and clean out a section of pipe that had been improperly repaired in the past. My family thanks him and we highly recommend his work to anyone. He has skill and integrity."
Scott Newbern in Eatonville, WA
---
5★★★★★ - "Our experience with All About Rooter and Jose could not have been better. Jose came out to our house within 24 hours of me giving him a call. He immediately went to work. Found my issue to the full stoppage of sewer in my house, foresight was a 5 foot long root in my pipes. Jose gave me a reasonable quote and stuck as close to it as he could knowing money is tight. He had the whole job down in a day basically. The longest part was waiting for the city to approve everything since he had to replace about 5 foot of PVC pipe 7 feet beneath my drive way. After everything was said and done, my drive was patched and I could use water in the house we purchased. Fun fact, I called Jose on a Sunday panicking about a water leak and he was ready to come Monday morning. Luckily we got it figured out before then. Jose and All About Rooter will not let you down."
KEVIN ONEILL in Spanaway, WA
---
5★★★★★ - "Jose'
Was very professional. He figured out what the issue was and got right to work. He was courteous and fixed the problem. It was also a holiday weekend and we were very grateful that he came right out to fix our plumbing issues."
Leann in Federal Way, WA
---
Call for an Estimate
---