Emergency Service in Eatonville, WA 98328
Do you require Emergency Plumbing Service in Eatonville?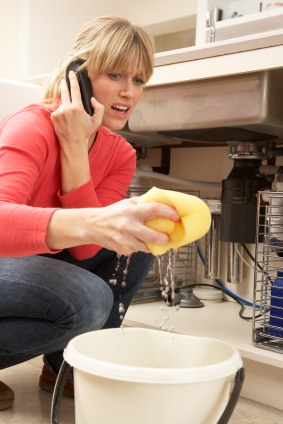 It only takes a day without running water to appreciate the necessity of plumbing. That's why All About Rooter LLC offers emergency plumbing repair service in Eatonville Washington for any plumbing need.
Plumbing has become such an integral part of our Eatonville lives, which is why so many plumbing problems are emergencies. For instance, Eatonville pipes can corrode over time, causing them to leak. High temperatures can speed the process, so hot water pipes are especially in danger of this problem. Once your Eatonville pipes start leaking, the moisture can breed mold within a matter of hours. If you have any reason to suspect that your pipes are leaking, call All About Rooter LLC as soon as you can. All About Rooter LLC has been providing Eatonville emergency service for years, so we can respond quickly to this and several other emergencies.
At All About Rooter LLC, we fix toilet emergencies too. If your Eatonville toilet doesn't seem to be flushing properly, your main line may be clogged. If you let this problem go unsolved for too long, sewage will have nowhere to go... and it may find its way into your sink or bathtub without Eatonville emergency service. When you call us for emergency service in Eatonville, we guarantee to get the job done as soon as possible. We are even available 24/7 for Eatonville emergency service.
When you have a plumbing emergency in Eatonville WA, every second matters. We've been Eatonville's first name in emergency service for 19 years. This is why All About Rooter LLC has the expertise to get the job done as quickly as possible.
If you've got a broken sink, furnace, boiler or dishwasher, it's not going to get better on its own. In fact, it will only get worse the longer you wait. This is why All About Rooter LLC is always there to help you through plumbing emergencies in Eatonville WA. Call us at (253) 200-1643 today!
---
WHAT CUSTOMERS ARE SAYING:
5★★★★★ - "Jose came out at 7pm after already working a full day and stayed until midnight to fix our clogged septic line. He did everything he could but finally had to dig 3 feet down and 3 feet across in hard-pan to cut and clean out a section of pipe that had been improperly repaired in the past. My family thanks him and we highly recommend his work to anyone. He has skill and integrity."
Scott Newbern in Eatonville, WA
---
"Jose called me promptly early the next morning after placing my call to him after 11pm. He was there the next morning. I reccomended to him stopping and getting some sand, and he did. He was truly a pleasure to work with, and will hire him again to do other projects. If you live South of Eatonville, Jose' was prompt and reliable. THANK YOU JOSE'!!!"
Jr D, Water Pipe Repair in Eatonville, WA
---
"Had plumbing emergency. Another plumber said he could not fix it and we needed new pipes.$12000. Jose said let him try to clear it. He was so honest that he said no charge if I can not and $99 if I can. He did it and in less than 1 hour while the other plumber took 4. He camered the line and showed where problems were and how to fix them. He did and for future work his prices were so reasonable. He is honest, reliable and explains everything."
P. Greengus
---
"Installation of replacement frost proof hose bib was complete within three hours of first calling them. Labor cost seemed high but this was kind of an emergency I did not want to tackle by myself. Fast and professional."
Emergency Plumbing
---
Call for an Estimate
---