Sink Plumbing in Graham, WA 98338
Graham Washington Sink Repair, Replacement & Installation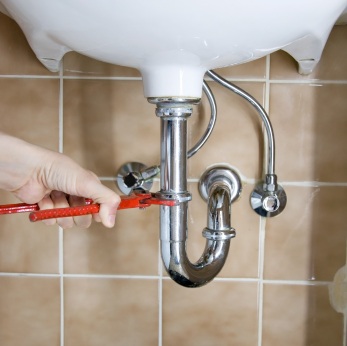 At All About Rooter LLC, our team of Graham plumbers offers their services to install, repair, and replace sinks. Whether you have a leaky faucet or clogged pipes, think about All About Rooter LLC whenever you think about sinks in Graham.
Whether your Graham sink is the kitchen or the bathroom, one thing that we can all agree on is that a working sink is necessary to live a modern life. When your sink breaks, you can't brush your teeth or even get a glass of water. In addition, if your pipes leak for too long they can rot your cabinets and create a breeding ground for mold and bacteria. If your sink pipes are leaking, don't wait to get it fixed! We're available 24/7 to repair Graham sinks.
In order to do the best job we can, All About Rooter LLC uses the latest advances in sink repair technology. Our tools help us get the job done better, faster, and more efficiently. With our advanced equipment, there are no sinks in Graham that we can't tackle.
Our many years in this business have taught us everything there is to know about sink installation and repair. This is why our Graham sink experts never take too long to figure out what's wrong and fix the problem. For all sink problems including aerators, faucets, pipes, garbage disposals and more, just call All About Rooter LLC.
For 19 years, we've seen sinks clogged with anything imaginable. After all these years, there's not a single sink in Graham that could surprise us. If you want to work with plumbers who can repair any sink in Graham WA, call us at (253) 200-1643 today!
---
WHAT CUSTOMERS ARE SAYING:
5 ★★★★★ - "10-28-16 Showers and toilets backed up. Jose said he would come out and called saying he would be there in 20 minutes. He was. Jose knew from experience where the plug would be, and where he had to dig for the outflow pipe (there was no riser). He found it where he said, dug, ran a power hose up the pipe and brought out some small roots, enough to stop paper. Jose then put a camera up the pipe and showed me all clear. He gave me a fair price and very proud of his ownership of the business. All equipment was clean and he wore a uniform of matching shirt, pants and hat with this business logo and name. Jose is now our go to person for drain issues, and recommended risers for easier cleaning."
Dave Manger in Graham, WA
---
"My pressure regulator valve needed replacment. Jose responded to the request within a couple minutes of posting and had it replaced the next morning. Quick service, very friendly and professional."
Randy A., Repair Main Water Pipe in Graham, WA
---
5★★★★★ - "Jose came out at 7pm after already working a full day and stayed until midnight to fix our clogged septic line. He did everything he could but finally had to dig 3 feet down and 3 feet across in hard-pan to cut and clean out a section of pipe that had been improperly repaired in the past. My family thanks him and we highly recommend his work to anyone. He has skill and integrity."
Scott Newbern in Eatonville, WA
---
5★★★★★ - "Our experience with All About Rooter and Jose could not have been better. Jose came out to our house within 24 hours of me giving him a call. He immediately went to work. Found my issue to the full stoppage of sewer in my house, foresight was a 5 foot long root in my pipes. Jose gave me a reasonable quote and stuck as close to it as he could knowing money is tight. He had the whole job down in a day basically. The longest part was waiting for the city to approve everything since he had to replace about 5 foot of PVC pipe 7 feet beneath my drive way. After everything was said and done, my drive was patched and I could use water in the house we purchased. Fun fact, I called Jose on a Sunday panicking about a water leak and he was ready to come Monday morning. Luckily we got it figured out before then. Jose and All About Rooter will not let you down."
KEVIN ONEILL in Spanaway, WA
---
Call for an Estimate
---